BOTTLE & BOOK SHOP
NON-ALCOHOLIC
Casamara Leisure Sodas

Inspired by classic Italian bitters and
sodas
, Detroit-based makers
Casamara Club
created a line of booze-free, sparkling botanical beverages. Welcome a whole new beverage category: leisure sodas!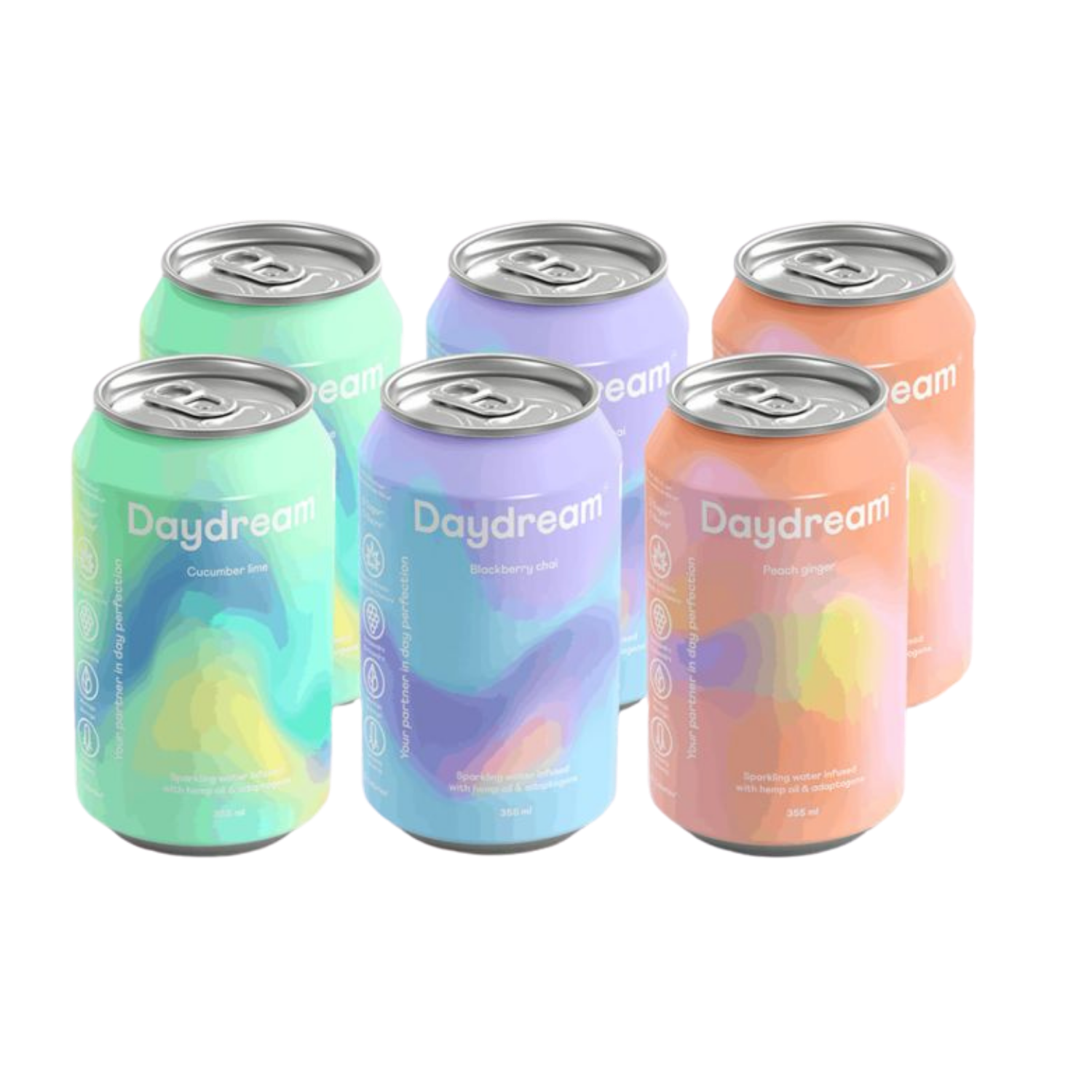 Daydream Drinks

Canada's first Sparkling Water infused with hemp extracts and adaptogens. 0 sugar & no caffeine. Loaded with a powerful mix of adaptogens (Schisandra, Moringa, Ginseng) and hemp extracts that work with the body's immune system. Making it a go-to for increasing focus and memory; reducing stress & fatigue; and, fighting inflammation. Works like a dream.
BEER
Sonnen Hill "Standard"
Grisette brewed with Ontario grain, fermented and aged in an American oak foeder with a mixed-culture. Can conditioned.

Burdock "Cherry B"
The feel-good hit of Summer! A sour saison, rested on a bunch of Montmorency sour cherries in stainless steel. A ruby red, fruit-o-licious short can of sour beer brimming with bright bursts of gummy bear pie and candied maraschinos. It's a very good time, fer-sher.


Burdock "Nula"
Their juiciest pale ale, generously dry-hopped and a touch tart for maximum refreshment. Brewed with pilsner and pale malts, dry-hopped with Citra, Vic Secret & Mosaic. Juicy & tropical.

Sonnen Hill "There and Back"
Hoppy Saison. Mixed-culture wheat saison brewed with aged and fresh hops, and rested in a stainless tank for 12 months. Dry hopped prior to packaging and bottle conditioned.

Sonnen Hill "Local Spiff"
Saison brewed with hops and grain exclusively from Ontario. Fermented and aged in oak with a mixed culture for 14 months. Bottle conditioned.

WINE
2017 Alta Alella Bruant Sparkling
Xarel-Lo based natural Cava from Spain! Floral, white fruit with some subtle hazelnut & yeasty notes. Perfect for a fancy night in.

2017 Rosewood Riesling 'AF'
Have you ever met a more delightful grape than Riesling? Homegrown in Beamsville, the AF stands for Arrested Fermentation meaning they stopped things at the sweet spot - a touch of sweetness, but perfectly balanced.
2017 Alta Alella Parvus Chardonnay
A Spanish Chardonnay?! Might be a first for us, too. The Mediterranean vibes come through with tropical notes - 3 months in French oak give it that unctuous feel with some subtle vanilla. Lots to uncover!

2018 Les Equilibristes Bouillon aux Dame
Classic (natural) Chenin: wooly, textural and creamy. Spends some time with its lees in old oak barrels. But, there's still lots of vibrant acidity with bright lemony/golden apple notes. The perfect food wine!

2019 Henri Milan Haru Rosé
Looks like a rosé, acts like a rosé but tastes like an orange wine. Made from Cabernet Sauvignon and Mourvèdre from vineyards planted in the 1970s. From Provence but not to be confused with neighbouring rosés. Strawberries, cranberries and peaches. Loads of character; fresh and dry.

2019 Baby Bandito Stay Brave
A 'baby' orange wine. This Chenin Blanc sees 11 days of skin contact and goes into barrel with its lees. Packed with flavour and a touch of grip. Lemon rind and ginger.
2019 Therianthrophy Le Maillot
Coming from Ontario's newest low-intervention winery! This is a special summer treat - bright red fruit, bracing acidity and slightly reductive. Fits in that in-between category..is it a light red or a dark rosé? Either way, give it a quick chill. 100% Cabernet Franc.
2017 Folk Machine Parts & Labour Red
Folk Machine was created in 2005 by Kenny Likitprakong for his range of esoteric Cali wines. A blend of Barbera, Carignan, Grenache & Syrah. This wine has the perfect fruit-to-acid balance, with gobs of red cherry and black raspberry fruit with cracked pepper and warm earth overtone. Bring to your next BBQ.

2016 Grange of PEC Cabernet Franc
There's so much to love about Ontario Cabernet Franc - especially when Maggie makes it. A medium-bodied wine with deep aromatics; red fruits, cedar and a bit of green peppercorn. Silky tannins. The Grange is one of our favourite wineries from Prince Edward County.

2016 Alfredo Arribas Gotes del Priorat
Alfredo Arribas makes some of the best wines in Priorat. From 80-year-old vines, this blend is made up of four Grenache grapes: black, white, grey and hairy (Garnacha Peluda) to give a quaffable, but full-bodied red. Full of wild berry aromas, dusty fruit tannins and crisp acidity. Serve with a slight chill.
2019 Baby Bandito Follow Your Dreams
Craig & Carla Hawkins make beautiful, natural wines from low yielding vines in the Swartland. Follow Your Dreams is 100% Carignan with bright cherry and raspberry flavours. Balanced yet grippy. The grapes are hand harvested and then crushed, whole bunch.

2018 La Stoppa Trebbiolo
La Stoppa is an ancient estate in Val Trebbiola in Emilia-Romagna run by Elena Pantaleoni who makes natural wine using biodynamic practices. She uses Barbera and Bonarda for Trebbiolo creating a wild, earthy wine that smells of lavender, myrtle, vanilla and sweet leather. Dry on palate, with lightly spiced, meaty fruit and refreshing acidity.

VERMOUTH
Berto Vermouth Rosso

An exceptional red vermouth from Italy's Quaglia. Made using Piedmont wine, herbs and spices. Warming and fresh - throw in a glass with ice & an orange peel. Cincin!!

BOOKS & ZINES
Noble Rot: Issue 13
Indulge in the ultimate genre-bending food & wine zeitgeist. Issue 12: takes us inside the new wave of Chablis, shows us what it's like to be a restaurant critic and raises a glass to the one-bottle cocktail cabinet.
Noble Rot: Issue 14
Indulge in the ultimate genre-bending food & wine zeitgeist. Issue 14: take a 24hr tour through San Sebastián; discover Ribeira Sacra's vertigo-inducing vineyards and the history of British Food in 30 dishes.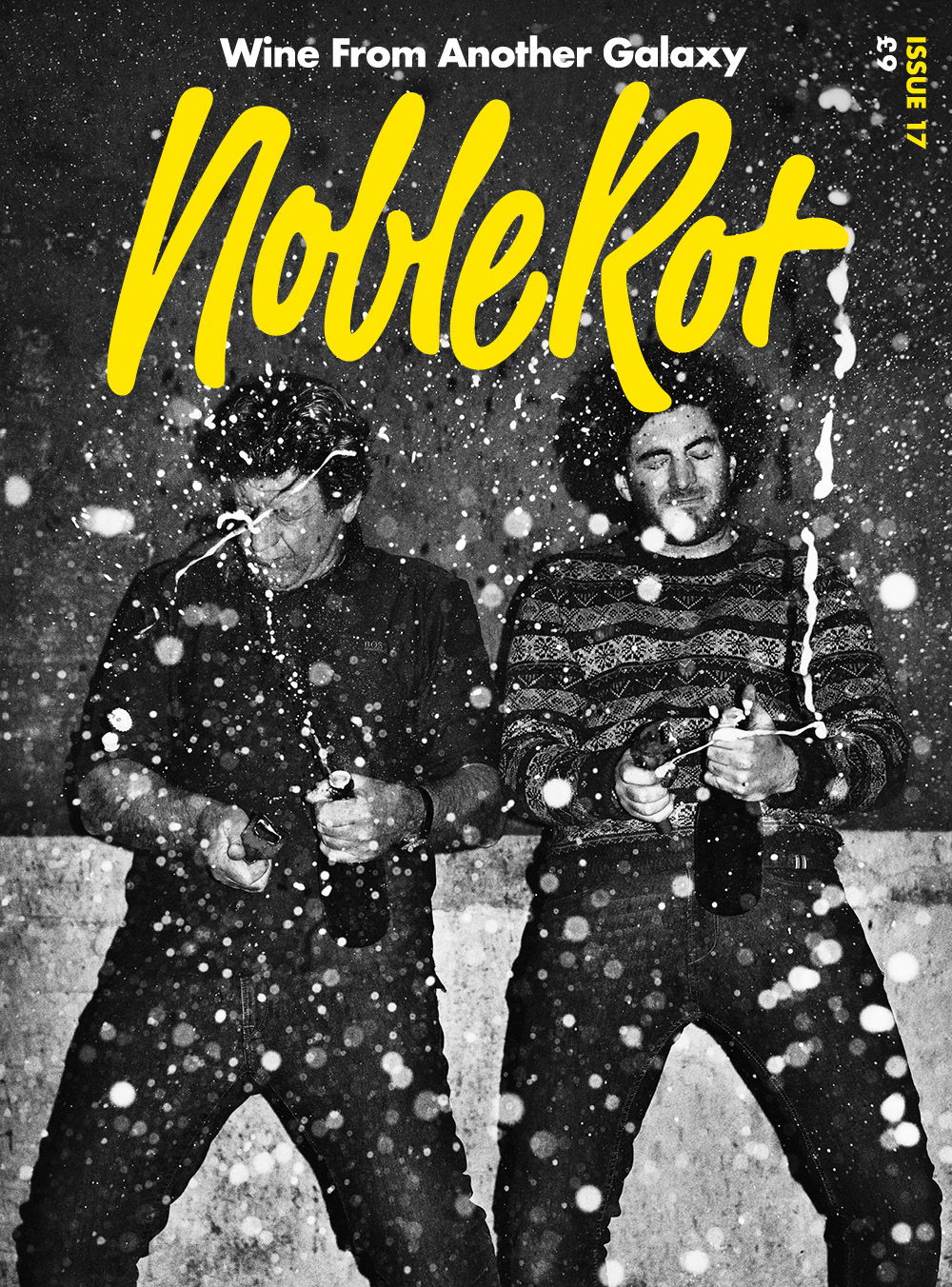 Noble Rot: Issue 17
indulge in the ultimate genre-bending food & wine zeitgeist. Issue 17: life-changing Champagne, wild wines of the Rhône and Xinomavro wine from Northern Greece.
Noble Rot: Issue 20
indulge in the ultimate genre-bending food & wine zeitgeist. Issue 20: Mikey D from the Beastie Boys offers a hip-hop guide to ordering wine on a date; wine ice cream, pairing snacks w/ drinks and more!